YouTube Watched
YouTube Watched is a Chrome extension for removing "watched" and "resumable" videos from your YouTube Subscriptions page.
This extension is not endorsed by YouTube.
Current version: 1.1.0 (taken down, unknown reason)
Features
Hide "watched" videos from your Subscriptions page
Hide "resumable" videos
Hide "video hidden from feed" boxes
Screenshots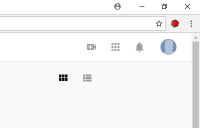 User Guide
The "watched" and "resumabled" videos are automatically hidden on the first page (on initial load)
Further videos are hidden as more videos are loaded on to the page
Click the extension button to hide more "watched", "resumable" and "hidden" videos (as required)
Change Log
1.1.0 (13/04/2020)

Taken-down from Chrome Web Store (unknown reasons)
Refactored some code
Changed to private hosting

1.0.4 (30/06/2018)

Reworked code for messages
Reworked filter for hidden videos

1.0.3 (28/05/2018)

Hide video on middle-click

1.0.2 (15/05/2018)

Filter on feed-load event

1.0.1 (14/05/2018)

Published to Chrome Web Store

0.0.0 (10/05/2018)
0.0.0 (05/11/2017)

I started to consider starting this project
License and Warranty
All software on this website is provided "as is" without warranty of any kind, either express or implied. The use of this software, in particular, is done solely at your own risk; with agreement that the original author is not liable for any damage (subsequently incurred) of any kind.
Acknowledgements
This software has a number of dependencies by third-parties.